Mindanao Outreach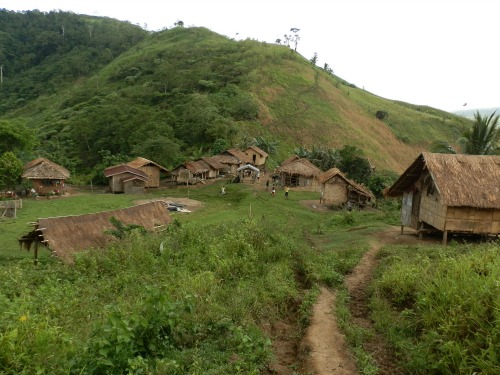 In November 2013, I was able to make a trip to the Mindanoa region of the Philippines.
I was asked to be the speaker for a General Assembly of churches conference to be held in General Santos City, and then to be available for additional ministry afterwards.
Just a few days after I arrived,Typhoon Haiyan hit the Philippines, and many things changed from what was originally planned.
Due to the storm, only a fraction of the people who had planned to attend the conference were actually able to get there.
We went ahead with it anyway, and in many ways it worked out for the best.

Having a smaller group provided not only the opportunity to teach them many things about walking with God, but also allowed me to spend much more quality time with them, and to get to know them and their needs on a much more personal level.
Most of these pastors had very little training, and the majority of them did not own a Bible of their own.
The pastor who originally contacted me and asked me to come and speak at the conference has been working in the mountains with the indigenous tribes in the region for about 9 years.
He has planted 34 churches in different villages, and he oversees and assists the pastors in each one. It is a huge responsibility.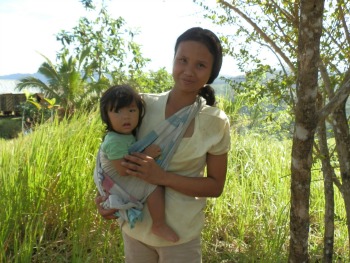 Following the conference, I was able to head into the mountains with him for 9 days.
With a lot of hiking between villages, we were able to visit about one third of the churches he has in the region.
None of the villages we visited had ever had a foreign visitor of any kind before, and I was received very well by them.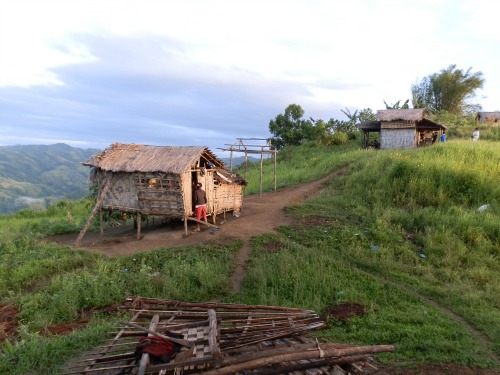 God gave me the opportunity to preach and share the gospel at each of the villages we visited, and it was great to see the hunger they had for the Word of God.
In several of the villages we entered, the people specifically asked me not to preach for less than 2 hours. I sure don't hear that very often in my country!

I think the shortest sermon I preached while I was in the mountains was over 2 hours, and several were close to 4.
The Spirit of God was moving very powerfully the whole time I was there.

During those 9 days in the mountains, I had the awesome priviledge of baptizing 59 new believers in the rivers there!
There were also over 40 healings during my visit there in the Philippines. God is so faithful!!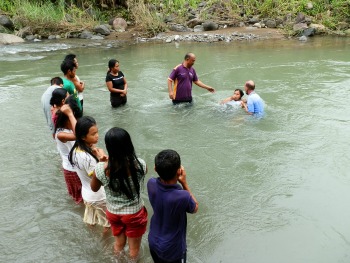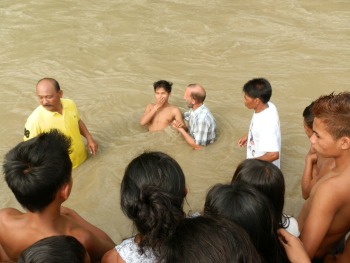 The needs there are very great.
Of the 34 churches we are now working with there, 25 of the pastors did not have a Bible.
Several of them had been faithfully pastoring in their villages for 7 years of more.

Through the pastor that I am working with there, we were able to find a Bible in their own language, along with a good quality Bible cover to help protect them from the jungle weather.
As soon as I returned home from the trip, we began working to raise the money needed to purchase Bibles for each of these special pastors.

God blessed our efforts, and we were able to send the necessary funds to purchase them on Christmas Eve.
The pastor I am working with will get them purchased and will distribute them to the villages where they are needed.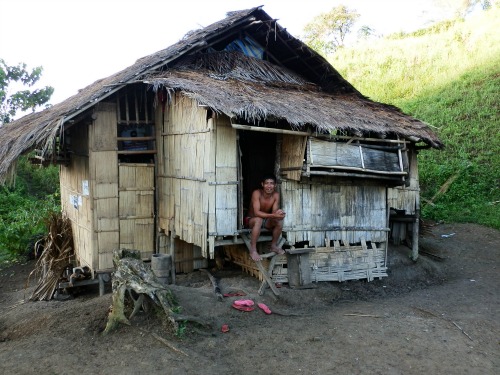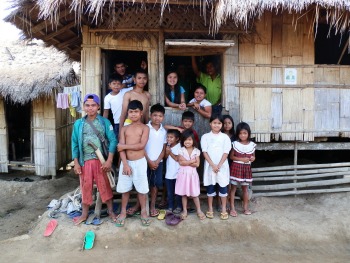 There are many more villages throughout the mountains in that region who still have not heard, so I will be returning to the Philippines in the near future to continue working with the pastor there to plant many more churches, and to train up more pastors to lead them.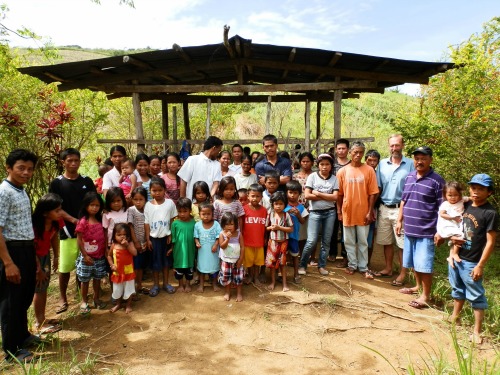 We are establishing a Bible training center in the region where pastors and other leaders can come and be mentored in their walk with God.
It will be able to facilitate between 30 and 40 people at a time, and they will come for one year to be trained up and mentored so that they can then be sent out new works in their native regions.