Faithwalk Outreaches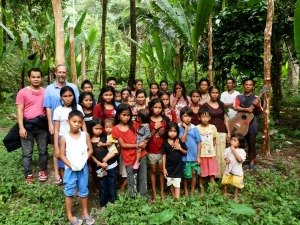 Faithwalk Ministries is also involved in various outreaches and missions projects in numerous countries around the world.
As we are able, we will share some of what we are doing here on our website so that you can be more aware of things that are happening in various places throughout the world.
We will only share this information for the places we can be absolutely certain that no danger will result for the people we work with.
Much of our ministry has to be done underground, as it is in places which are closed to the gospel.
We are very careful to protect the safety and confidentiality of the people we work with in these places.
Some of the projects which we are currently involved with include building orphanages and Christian schools in Africa, where the need is so great as a result of the HIV/AIDS situation, as well as the violence and Political unrest from the religious fighting, especially in the northern parts.
We are also very involved in providing training and Bibles for pastors in various parts of the world.
There are literally thousands of pastors throughout much of the world who are serving very faithfully with very little in the way of training or tools.
There are very large numbers of pastors in many areas who do not even have their own Bible.
We help to locate sources of Bibles printed in their own language, and raise the funds to purchase them and have them delivered into their hands.
I also travel to various parts of the world to provide training to groups of pastors, usually for a couple of weeks at a time.
In addition, we are helping to establish Bible training centers for pastors and other church leaders, where they can come and be mentored and discipled in the Lord.
At these training centers we focus on much more than just teaching them Biblical knowledge, but we also help them learn how to walk with God, and to grow in their own personal relationship with Him.
We also help them learn how to hear God's voice and be led by the Spirit as they work in their various ministries.
Our ministry relies to a large extent on the generous donations of Christians who understand the importance of having a personal, Spirit-led relationship with God as we serve Him.
We also believe that God will lead you as you give, and so we are very careful to use the monies that are sent to us in the areas that God has burdened those who give.
Because of this, we provide the opportunity for you to specify which ministry or project you would like your donation to be used for.
If you are interested in donating to our ministry, please click here and you will be given the opportunity to choose which area of ministry you would like your funds to be used for.
For more information on our various ministries as it is made available, simply click on the ministry listed below to see more information on all of the exciting things that God is doing!